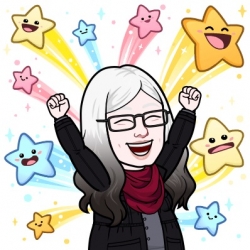 Latest posts by Bonny Albo
(see all)
How do I know what the best cheap travel sites are? I travel. A lot. TripIt tells me that in six months of 2015, I spanned just under 365,000kms over seven countries.
I also travel cheaply. For some months last year, I had no housing and accommodation costs, only paying for transportation (also, cheaply) and food. I'm happy to splurge food (read: tea, or something I have to have in a certain country, like Moules Frites in Belgium), or on a one-of-a-kind experience.
I've also found that by traveling the way I do, I really get to the heart of a country, a town, or a place, instead of just passing through as a tourist.
No matter what your reasons for traveling on the cheap, make sure you know what you want out of the experience before using any of these sites. They're all great. I've used them extensively, however, I find these are best to use after I'm done daydreaming. Meaning, play first, then use these to get things done for less money than you ever expected.
The Best Cheap Travel Sites You Need To Bookmark Now
For Free Accommodations… TrustedHousesitters.com
I took about a month to find TrustedHousesitters while traveling in Ireland, and I went through a host of others to get the perfect fit.
I don't mind MindMyHouse, and it's considerably less expensive than TrustedHousesitters. ($20 a year vs. $120 a year) I've found housesits through MindMyHouse, but I find the system clunky. Still, it's worth it if you're on a budget and have the time to read through the listings often.
As for TrustedHousesitters, you pay to get early access to the listings on the site. Folks around the world (mostly Europe, Australia and North America), create private-access ads looking for a home, pet or farm sitter, and people like you apply. There's a whole process to this — but get yourself one housesit, and the site access pays for itself in two nights.
If you use nothing else on this best cheap travel sites list, use the link above to get yourself a housesit. Need support with landing your first housesit? Check out my comprehensive how-to.
To Figure Out How To Get There… Rome2Rio.com
Before I apply for a housesit, I check Rome2Rio. It's a free site that shows you every way to get from Point A to Point B in the world. Anywhere. (I've tried to stump the site a few times – it's always returned a result so far).
What I love about Rome2Rio is that it doesn't just show air and train travel. It also shows ride sharing options in Europe, the cost of renting a car and driving it, ferries, and even nearby airports that might be cheaper to fly into.
Frequently, Rome2Rio has saved me more than a thousand dollars per trip, directing me to sites like TrocDesTrains (French reseller for train tickets people bought but can't use), and BlaBlaCar (ride sharing through various countries), and different airports to fly into, using companies like Ryanair (ridiculously cheap airline throughout Europe; read the fine print).
Before I accept a housesit, I check Rome2Rio, first.
To Find the Cheapest Flights… Momondo.com
Momondo, literally, changed how I travel. I find the website better and easier to use than the app, but both worked for me depending on how desperate I was (read: in a rush? Use the app, otherwise, the website).
I call Momondo a flight aggregator: it takes all the flights from all the airlines and puts them into their database. Then, users like you rate the pricing (accuracy, customer service) and airlines/ads with low ratings get pulled from the database.
While amazing, the real gem is in Momondo's price tracking system. Use the information from Rome2Rio to fly to/from the cheapest airports and then use Momondo to see which days you can travel the cheapest for. If you've got leeway (I found a day or two was almost always enough), I could save up to $400., Momondo shows you the cheapest times of the year to fly anywhere – this one feature netted me a $249 CDN flight from Dulin, Ireland to Vancouver, Canada.
Another contender that's worth signing up for is Airfare Watchdog, which is more of a newsletter in its usefulness than anything. Sign up for location(s) alerts, and you'll get emails occasionally letting you know there's been a drop in prices. I don't use the site to book my travel, but it's a good head's up if I plan to visit somewhere specific.
Kiwi.com might just oust Momondo from this list soon, as I find I use it more often than Momondo. Try out the NOMAD feature, it's fantastic if you want long stopovers or aren't entirely sure of your destination.
Note: I now consider myself a flight hacker, where I find crazy, amazing deals for friends and family regularly. Momondo, while still amazing, is only the tip of that iceberg. I'll write an epic post shortly on how to be your own travel agent, shortly. 
When You Get There… Couchsurfing.org
Most student travelers are well-versed with this dating site through space sharing. No, that's not the intention, but just try signing up at Couchsurfing, put out a call for a place to sleep as a single female, and see what kind of weirdness appears in your mailbox. (You're welcome!)
I, however, rarely use Couchsurfing (or its variants) for a free place to stay. I use it for the events, the social opportunities, and the stuff-only-locals-know factor. It's a must use no matter what your age, and thus on this best cheap travel sites list.
Even the most expensive cities (London, Geneva, Vancouver) will have freebie events for fellow couch surfers, or at the very least will host in an inexpensive pub for get-togethers.
One Couchsurfing event in Paris that I hung out at had over 300 attendees. From that, they invited me to many other shindigs that opened me up to a whole different side of the city I'd likely never have found on my own.
If You Get Bored… A Few Options
For those into the odd, interesting or just plain weird – on a budget – check out Atlas Obscura. Think of it as a Wiki for strange locations around the world that aren't (usually) overrun by tourists.  I've even added a few things here myself (Hello, Face Slapping Natural in San Francisco!) Just punch in where you're at, and you'll get a geographical listing of amazing places and hidey holes you'd likely miss on your own. Why does this make the grade for the best cheap travel sites list? Atlas Obscura is also releasing a book this year. Grab it if you're wanting a physical copy of the website.
Another go-to? Geocaching.org. Another freebie (or $10 if you want a few non-essential yet awesome options), Geocaching is a worldwide treasure hunt using your cell phone. I used it to create my walking tour of Brussels, Belgium, and use it in pretty much every country to explore green spaces.
Speaking of walking tours, many larger cities offer "free" walking tours of the major attractions. I've used many of them (my favorites in London and New York City), however, do note none of these are technically free. Depending on where you are in the world, fledgling actors run these with amazing passion, and they only get paid whatever you decide their time is worth at the end. Search for your city of interest and "free walking tour" for options.
One more addition to this best cheap travel sites list, which isn't a website but rather an app: Here. Download the country or city you're heading off to, and you'll have GPS-enabled maps for driving, walking and often transit, for free, without he need for WiFi or expensive data additions to your home-based cell phone.
Now… It's Your Turn
What about you? What do you think are the best cheap travel sites? Disagree with any of my choices? Has this inspired you to travel cheaply? I'd love to hear all about it!