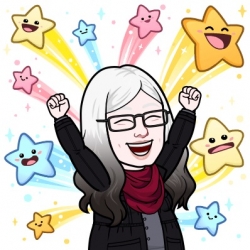 Latest posts by Bonny Albo
(see all)
Coffee on laptop keyboard? ACK! [insert string of expletives here]
Yeah, that's pretty much how I felt when I dumped a whack of coffee on my laptop keyboard a few years back.
Here's the steps I took (and the ones you'll likely walk through, too) to get it back up and running again with little fuss and muss.
Panic
Okay, maybe not the most useful of steps, but it's how you found this article, right?
I was in a lovely little coffee shop along Robson Street in Vancouver, Canada. When my focus slipped, my drink ended up drowning my work mate, aka, my trusty laptop.  I immediately ran off to grab some napkins to dry the mess up. 
Of course, not before nearby customers started freaking out. Coffee on laptop keyboard? Yeah, it's panic time.
Future Self says: Unplug the laptop first, before you do anything else. Get it away from any sort of heat or power source as soon as possible.
Note: It took me a few minutes to get to this stage – I actually poured the coffee off my laptop and onto the floor, first – so it's not 100% crucial you do this immediately. In my case, at least.
As well, you want to force your computer to shut down, not wait for it to rumble around. To do this, hold the Power key until it shuts off, which should take five seconds.
Stay Positive
"Oh, your laptop is ruined!" commented a nearby patron. (Well, meaning, but…)
"I'm sure it'll all be fine," I replied, and refused to think anything else.
Yes, liquid was literally pouring out of my laptop when I held it up to see the damage. I still knew, I mean, really knew, everything would be fine, even if I had dumped coffee on Laptop Keyboard 1.0.
Future Self says: Way to love yourself! This was the single best thing you could have done in the moment.
Note: In some shamanic traditions, this is the way to "heal" any sort of injury. Meaning, instead playing the accident over and over again in your head, instead you choose to say, "Nothing happened!" and play that over and over again instead.
From a neurobiological perspective, your brain doesn't know the difference between a movie, a video game and "reality", so, you can choose what it is you think or make "real".
Fun stuff, for sure… try it and see if it helps. I mean, it can't hurt.
Get Dry
Literally, dry everything off. Use a towel if you need to. Remove anything attached to your laptop, including headphones, USB devices, or anything attached to your keyboard.
If the liquid was merely coffee, you can open up whatever you can and gently pat dry. If it was sticky or something thick and viscous, you'll need to take it to a professional to have it properly cleaned.
You can try an electronic cleaning brush or electronic wipes, as well. Still, anything that adds more moisture? Bad.
Future Self Says: Get thee to a warm spot, pronto. 
Note: I moved closer to a heater while in the coffee shop, and let my soaked-in-coffee on laptop keyboard dry out a bit.
Once I got home I contemplated using a hair dryer, but decided to go more low-key and just put it near (NOT ON) a heat source.

Use Your Phone or Other, Unaffected Electronic Device
I immediately went online, once the major liquid had drained off, to see if there was anything else I could do about the coffee on laptop keyboard.
I'll spare you the 40 minutes of searching: get it in a large plastic, seal-able bag with some cheap white rice, and let it sit at least a day. It'll help dry out all the bits and pieces, and you'll (likely) save yourself major damage.
Future Self says: Yep, also wise advice, although it would've been nice to save that 40 minutes and just do whatever you felt inspired to do, first (which incidentally was exactly this).
[Note: I didn't have a seal-able bag available to me, but I did have some rice. As I travel full time, I used what I had available…
So I grabbed a towel and dumped the bag of rice on it, then placed my laptop keyboard, upside down, on top of it. I left it there for a few days to dry out, testing it every so often.]
Hurry Up and Wait
I had to make myself busy for a few days to let everything dry out properly. Impatient Bonny couldn't wait (I was on deadline!) and had to see if everything worked after about 16 hours.
Um. So… yeah. Blue screen of death. Fuggetaboutit.
Future Self says: Patience, my dear. 
[Note: I did check it, like I shared, a few times. It didn't seem to change the outcome… so don't feel badly if you check it, too. I just kept on going back to trusting it would all work out, and it did].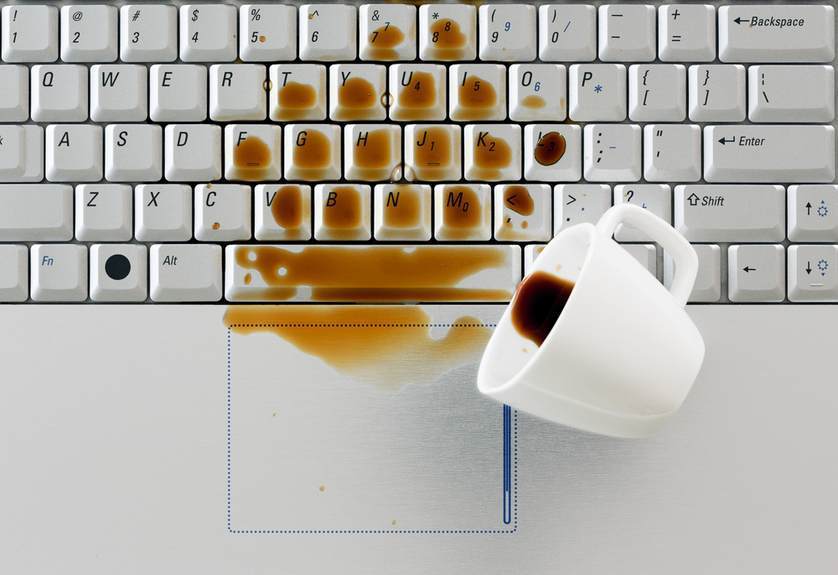 Turn It On
Two days later, I try again. This time, everything booted up beautifully.
Only catch? I couldn't log in because two of my keys (T, Y) weren't working at all, and a few others were still playing games (push D, get DF for instance).
I went and removed all the keys, cleaned out all the gunk, saw there was still a bit of moisture left, and so it went back on the rice.
Future Self says: Listen to your intuition, my Love. You knew if you waited, it would be fine. You didn't listen to yourself.
[Note: some folks suggested using an air compressor to get the remaining water out, and others, a hair dryer. I did neither as I didn't have them available].
Fix It
So, still the keys aren't 100% and it's been a few weeks.
What's a girl to do, while she waits for a new keyboard? (Yes, you can order them online, who knew?)
She goes and buys herself a wireless keyboard, and it works beautifully. In fact, she loves it so very much, she doesn't want to go back to her old keyboard.
Oh yea, and the best part? There's a mouse in this one, and it's water resistant. ;)
Coffee on laptop keyboard? Might just be a good thing.
Future Self dances with joy, because it really did all work out in the end. 
Note: A year later, and I'm still using my Microsoft wireless keyboard with touchpad. And, I love it.
Still, I wish I'd grabbed the Logitech one instead, only because their dongle pairs with other devices simultaneously. So, one dongle, multiple wireless connections. Yes!
I'll also grab this keyboard cover as well in the future, just to keep things neat and tidy (and less need to clean sticky keyboard parts in the future).
Dump Coffee on Laptop Keyboard? Help Is At Hand
While it sounds all woo-woo, the best possible thing to do is to stay focused on what you want.
Why?
Because what you give attention to, grows.
Seriously, play with it a bit. The next time something "bad" happens, focus on all the negative, icky bits of that situation.
Dumped coffee on laptop keyboard? Yea, okay, I did that. Now let's Tweet my 10,000 followers about it, and call all my friends willing to listen about what an idiot I am.
I've done it. We all have. For many of us, it's our first step. "Vent, get it out!" say many a counselor, social worker, therapist.
So, sure, get out the frustration, anger, discomfort and sadness when this sort of yuck happens. Do it quickly, though, don't linger – unless you want more of the same.
Once it's gone – for me, it took a few minutes of freaking out, swearing, cleaning up – it's time to really, truly focus on what you want.
I'm going to hazard that's your laptop keyboard working beautifully after you dump coffee all over it.
An Example Of How Your Focus Affects You
Don't believe me? Okay, try this experiment.
The next time you're going out for something to eat, focus on all the horrible, negative, miserable things that might happen.
Then, go eat.
I've suggested this exercise during the break of many a workshop I've given, with consistent results.
The folks who commit, who truly focus on the stuff they don't want? It happens.
Usually though, I find a few people decide quite quickly that they'd rather not get sick, overcharged, or have an argument with a fellow lunch-er.
So, they choose instead to take a deep breath and focus on all the good that could happen.
Then, they eat.
In a group of 100, a handful end up figuring out on their own quite quickly that they don't want to follow my instructions, that their happiness and health is more important to them.
Those folks? They end up getting free meals, upgrades, special treatment, and meet the most amazing people during their lunches.
Kind of like this commercial…
Commercial Where Guy Spills Coffee on Laptop Keyboard
https://www.youtube.com/watch?v=KHUGx6ne0T0
So, Next Time…
I think you already know what to do.
Try it, let me know how it goes for you in the comments.