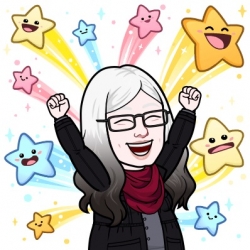 Latest posts by Bonny Albo
(see all)
It never occurred to me that I could lose weight while traveling. In my case, it was over 35 pounds in the space of a few weeks, and I didn't even notice.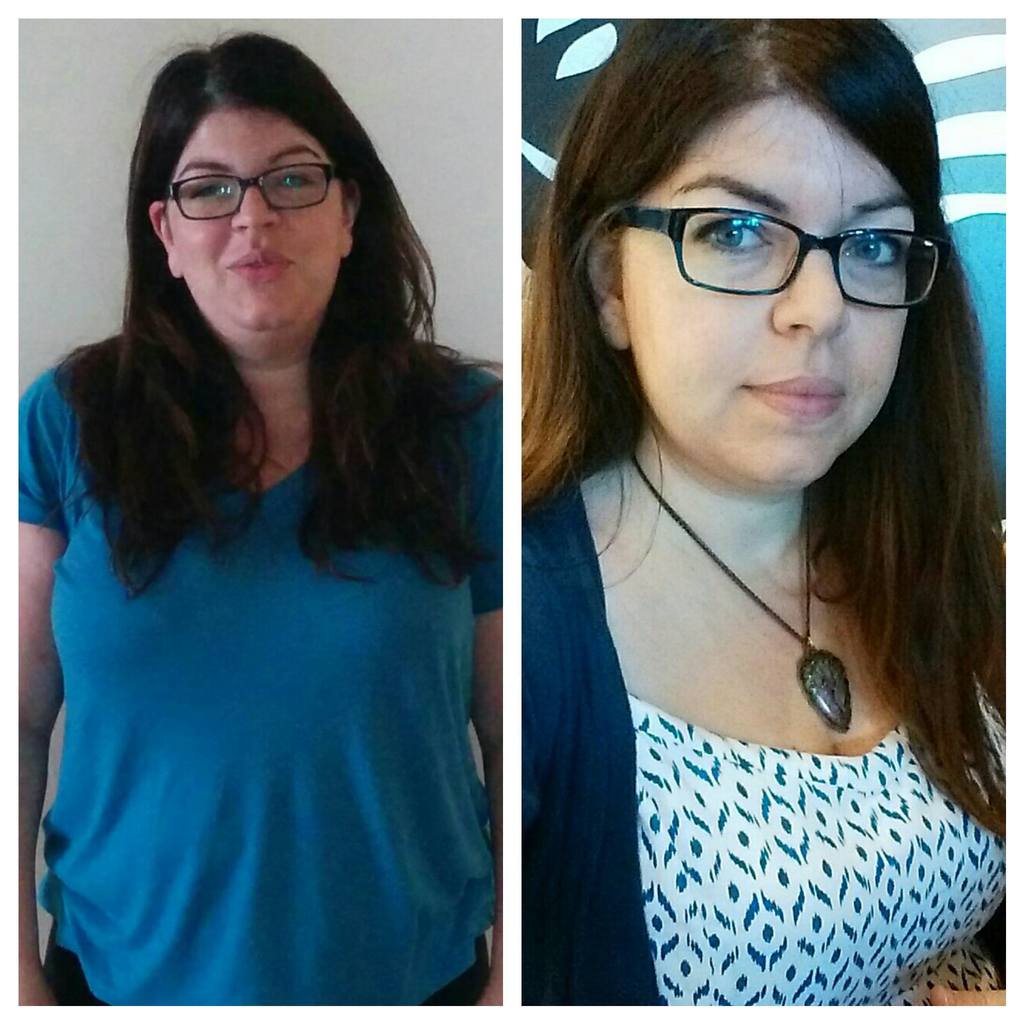 And I Didn't Even Notice… At First
I wouldn't have noticed at all, if it weren't for the scale at one of my house sits in Brussels, Belgium. I'd recently grabbed new clothes; smaller ones, but I didn't know this as I went from North American sizing to European sizing. I just assumed it was the same, that I'd stretched out some of my pants through constant wear, and continued forward with my travels.
I couldn't deny it though when I got back to Brussels. When I'd left a month earlier, almost to the day, I was 35 pounds heavier. How on earth did this happen?!
Figuring Out What I Did 'Right'
I sat and thought about it for a few days. I reviewed my eating habits, my exercise routine, my day-to-day activities. I talked to a few friends I'd met on the road.
One American in Paris told me he thought he'd have abs for the first time in his life after moving for school. Yet, both our diets were more luscious, decadent, and definitely higher calorie than anything either of us ate at home. I'd gotten into the habit of getting a fresh pain au chocolat from a random viennoiserie every morning as my breakfast, after not one, but two Frenchmen delighted me with this practice at different times in the month. They were both very, very skinny.
Eating Rich and At A Relaxing Pace
So I thought about my meals. Did they offer a clue as to how I could lose weight while traveling?
Yes, they were rich: cheese and wine before or after dinner, croissant for breakfast, usually a French-style hamburger (very different than back home!) for lunch.
They also took much longer than in Canada; a lunch meal with the aforementioned American in Paris took us over two hours to complete, and a dinner date went well into the four-hour range. I didn't notice the lackadaisical attitudes towards time and food – if anything, it showed me that I needed to eat the best, enjoy the best, and share it with the best. So I did.
Indulging in Truly Amazing Food
Truth is, I ate a lot of really amazing food in France.
I remember more of my meals there than I do from the other six months of traveling through Europe combined.
I also ate a lot less in France. Oftentimes, I'd skip lunch, forgetting completely. I just wasn't hungry.
Plus, if I ate any sort of grain, it was usually in the morning and by itself. I easily had four hours between meals.
[This reminds me of Suzanne Sommers' Get Skinny on Fabulous Food, although it wasn't my intention to follow that diet].
Exercising While Exploring
When I look at my exercise habits while in France, they also explain a lot as to how I was able to lose weight while traveling.
While I never "went to workout" during my travels, I did walk a ridiculous amount. 10 kilometers was a low day for me, and a lot of it was via stairs. In fact, every single house sit and AirBnB that I stayed in had stairs. The American in Paris had seven flights to get to his apartment. I, five. Elevators were rare, and if you did use them (such as the one at Montmartre) you were immediately labeled as a tourist.
Mind you, most people assumed I was a tourist just due to my size; I never once saw a French person anywhere near my weight and height, and had men constantly talking to me about it (in a good way – that's another blog post though).
So What's The Secret?
It sounds so simple – and it really is. I lost 35 pounds in a month while roaming through France because I ate really, really well, and moved my body a tremendous amount.
Here are my suggestions:
If It's 5km Or Closer? Walk
I walk everywhere while traveling. I prefer it. While tourists are busy on buses, taxis, scooters and car rentals, I'm happily living like a local and hoofing it.
Plus, it's cheaper. As well, I see more of the culture, country and surroundings walking than I do taking other means of transport.
My 'big' secret? Creating personalized walking tours for myself.
I love the 'free' walking tours in most first and second world countries. Have you come across them? You take the tour, and pay at the end whatever you think it was worth to you.
They're cool and all. I'll take one in a pinch on Day One, or Day Two of my time in a city.
After that? I'm making my own. I've done a 'Tea Tour' of Paris, a 'Chinatown Tour' of New York City, another 'Tea Tour' in Vancouver… wait… I see a trend here…
I love tea. Walking invigorates me. Travel is my drug. Compile that all together with some weight loss, and Miss Bonny is a happy camper.
Stairs vs Elevator? The Stairs Win
Honestly? I'm not a fan of stairs. So if you want to lose weight while traveling, pick a city, country, area, where there are no elevators.
Trust me, if you're in a medieval town, a town that's existed since medieval times… there aren't any.
That includes much of Europe and the middle East, as well as a good chunk of Asia.
So.. pretty much everywhere except islands, the Americas, and Australia / New Zealand. Perfect!
It makes sense though, doesn't it? Take the stairs, make it harder for yourself, and get active in short burts.
Speaking of short bursts? Check out the book 4-Minute Fit, a program created for truck drivers that sit the majority of their work day. It works, and I understand why now, after losing weight while traveling: short bursts of high energy movement beat slow and steady.
Eat Sugar / Carbs Together, and 4 Hours Apart From Other Foods
This is a personal preference. Does it work 100% of the time for me? Nope.
I find it works better when I'm traveling to eat this way AND lose weight. Fancy that!
Not surprisingly, when I was in Europe and lost 35 pounds in a month, I ate a lot of unprocessed food. The wheat / carbs / sugars I did eat? They weren't frankenwheat, treated in all sorts of ways, or somehow altered for easier crop growth. Want more along these lines? Read up about this concept in the books Grain Brain and Wheat Belly.
Eat Like a Local
A lot of the weight loss strategies I unintentionally employed fell along the lines of, "live like a local".
This includes, of course, what I ate.
The gent I spent a lot of time with introduced me to pain au chocolat every morning.
Another gent introduced me to cheese. Raw cheese. Stinky cheese. Cheese with oodles of bacteria in it to reprogram my gut for weight loss.
Okay, so that's well beyond the scope of this blog post. I'll let the experts explain it. Nutshell? Your gut health affects your brain health and your weight. Much more than we thought, and so much so that folks are getting… wait for it.. fecal transplants. To lose weight.
I digress.
Eat Foods Without Labels
When I took the challenge to get healthy and lose all of my excess weight for good, I immediately stripped out all foods that had a label on them.
The difference in my face in a week stunned me, and just reinforced how and why I lost so much, so fast. Don't believe me? Look at the first photo in this blog post – that was a WEEK's difference.
Drink For Hydration
I'm not much of an alcohol drinker. Well, except for that time in the Bahamas after Hurricane Matthew, where alcohol was pretty much all we had left.
Point is: I don't drink a lot of booze. Sugary drinks aren't my thing, either. So neither of these were factors in my weight loss while traveling.
I did, however, drink a lot more water than normal. Although I didn't take pictures, while I was in Aberdeen, Scotland, I drank three liters of water a day. In a month of that practice my face looked airbrushed, and I never wore makeup. A Cosmo writer had a similar experience, AND she took pictures. Smarty pants!
Did I Maintain The Loss?
Interestingly, when I got back to Canada, I almost instantly gained the weight back. There wasn't any way for me to eat in the same fashion, and I was quite ill for about two weeks until I got re-acclimatized.
I briefly spoke with the author of Wheat Belly, Dr. William Davis, about this on Facebook upon my return. In the conversation, I'd asked if it could be the toxic spores in the way we process wheat in North America that had me eating wheat without issue in Europe.
Dr. Davis replied,
… don't be fooled by this article nor by the apparent lack of perceived reaction in Europe: It is still quite destuctive and Europeans are having their own epidemics of health problems from modern wheat, including a surge in autoimmune diseases.
'This article' is one I'd sent to him, called "The Real Reason Wheat is Toxic (it's not the gluten)". Yes, I was asking for it, sending an expert on the topic of wheat, grains and gluten an article like that.
Have You Managed To Lose Weight While Traveling?
What would you recommend? Was there anything specific, or intentional about it? Did you just… lose it? (Like me?) Or did you spend energy and time planning out your diet? (I've done that, too – try keto on the road. Wowza).
I'd love to hear how you did with  meeting (or exceeding!) your weight loss goals while exploring the world. You know what to do.
[Have I successfully been able to lose weight while not traveling? A combination of fasting and keto did it eventually. Check out my Sweet Potato Diet Review for another method that kind of, sort of, worked).