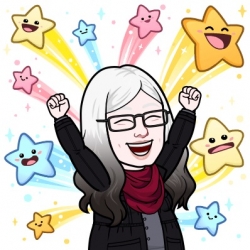 Latest posts by Bonny Albo
(see all)
My former partner once said to me, "Bonny, I'd love it if I didn't hear you speak for a year". (Gentlemen, let it be said that most ladies would prefer "practicing silence", ie, 'Honey, I would love it if you would practice silence more often," or, "How about we spend a week in silence, together?")
Initially, the comment stung. I'm the kind of writer that speaks more than she writes, even though my written words often offer much more insight than anything that's come out of my mouth. Of course, this wasn't something I was ready to accept, yet, or even voice out loud. Nor did I really hear what he was trying to tell me — but I'll get to that.
A few weeks later, with the comment still resonating and feeling sore, I decided I would spend a week practicing silence.
Where I Got The Idea to Start Practicing Silence
I wanted to see if I could do it, for starters. I'd met a man years prior at the Salt Spring Center of Yoga who had chosen to practice silence for more than 30 years. When I asked him how he raised two kids who had never heard his voice, he scribbled on a tiny piece of slate with some chalk for me to read: "with lots of laughter".
I became almost obsessed with this man after that exchange. He was a prankster and always beaming. He seemed truly, deeply content on a level I didn't quite understand but desperately wanted to.
At the time, all I could manage was a day of silence every week. Later, I went on retreats where I spent a week practicing silence, but I was less conscious of the choice; it was more out of necessity than an adventure, an experiment, or an exploration.
The Day-To-Day Being Silent Practicalities
Based on the joyful man's practicing silence, I decided I could communicate via the written word as well as laugh. I would only check my email once a day, I'd turn my phone on to airplane mode, and made arrangements with a friend to take any emergency calls and leave a note on my door if something arose. (Nothing did).
I also automated an email reply, letting folks know I was on retreat for a week and how to get a hold of me in case of an emergency. Lots of friends and even what I thought were auto-bots sent emails of support, and I loved reading them all.
There was only one naysayer, and by the time I received that email I'd found a source of compassion within myself that I didn't know existed; instead of escalating as I normally would have, I just sent her love.
The first day passed quickly. I was so worried about other people's perceptions that I avoided contact with other humans completely. I went out grocery shopping the day before in anticipation of my fear, so I could spend the day journaling, meditating and doing yoga. Oh, and having a few baths. Yes, sheer bliss.
Two days in, though, I had to get out. Nature called me, as did the library for more reading material. Plus I missed the hum of energy passing by and knew I couldn't escape forever. I steeled myself with a small pad of paper and a pen, hoping for the best.
"Talking" To Others While Practicing Silence
What surprised me most was how much I spoke when it didn't matter, when no one was listening anyway.
"Thank you," when I had the door held open for me turned into eye contact and a smile on my end.
"Sorry," when I bumped into someone with my backpack elicited the same response.
I quickly learned that few people really cared, or even noticed, if I was gracious, polite, or thankful verbally, but when I "spoke with my eyes," people listened.
That first day out had me interact on a deeply intimate level with more strangers than I had in months, maybe years. Several women, upon reading my note "I'm practicing silence," hugged me and whispered in my ear lovely, wonderful, kind things, such as, "You're so brave".
Several men used my not speaking as a way to show interest; during that week I was offered more than a dozen phone numbers, dates and Facebook friendships. A few days in, I started looking forward to going out and interacting with people while remaining silent.
I stopped at MeLu Juice, one of my favorite spaces in downtown Vancouver, and shared my decision to practice silence. One of the owners, like many others, widened her eyes and then asked, "So, can I talk?" I would always nod in reply, or laugh.
Only a few would continue speaking with me, though, while most stayed silent. Several shared they felt self-conscious and uncomfortable if they were the only one talking. I'd hug them and just listen.
One girlfriend really had fun with my silence, taking me out with her to run errands, saying, "If you can't talk, you can't say no!"
At one point during our day of Bonny Silence, she left to go get something and I sat by myself meditating in the truck. When she came back, she asked, "How are you feeling?!" I absentmindedly and automatically replied, "Awesome!"
I guess if I was going to pick one word to slip up with, awesome is a the best possible choice.
My Biggest Takeaways
I learned a lot about myself that week.
I found it easier to connect with people when I meditated more, listened more, and practiced silence.
I got to the point where I felt like I could connect with anyone, even the super-attractive people that previously I'd shy away from. If anything, those were the people that responded best to me during my quiet time.
One hunky Italian model actually ran after me on Robson Street, just to tell me, "Never stop smiling!" and then blew me a kiss. I'll probably tell that story the rest of my life.
There were some people I felt more comfortable being silent with as well.
A few respected my practice so wholeheartedly they brought me to tears.
Others, I found I wanted space from. They'd feel cloudy, like a storm coming, and I could almost see the multitude of thought bubbles above their heads, vying for attention. I'd love these folks just as much, smile even more widely with them, and listen if need be. Yet I found myself detached, completely. It wasn't that I didn't care, or that I found them in any way negative. I just didn't want their "stuff". I'd hear it, then, it was gone.
Like an affirmation I once heard, I literally became a joyful breeze entering a room. If someone had a million things going on, was scattered, filling the space with words… I saw myself in them, I honored it ever so briefly, and then let it go as I practiced silence.
I liked the spaciousness I'd created. I liked it so much, I often spend days in silence now. I will purposefully only speak if I absolutely need to, and oftentimes, I forget to. I'll use my energy and my physicality to connect instead of my words. It's so much more powerful, meaningful, and joyful. For me.
I think I get it now why my former partner didn't want to hear my voice for a year.
It wasn't that he hates my voice, or thinks I speak too much, that what I say is irrelevant or meaningless.
It's that he wants to connect with me at that deeper level, the one you can only get to when you find that space within you.
When you actually take the time to hear it.
In my case, I spoke so often, and was so fearful of what I might find if I just shut up, I was clueless as to the beauty I'd been missing out on.