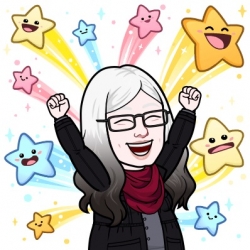 Latest posts by Bonny Albo
(see all)
You want to go on vacation, but can't leave your pets alone – will a house sitter cost an arm and a leg?
I mean, you've already spent your savings on the vacation. Another thousand for a kennel or a house sitter seems a bit much.
So, does that mean you have to stay home?
Beg a friend to check in every few days and make sure everything's okay?
Pay a service, like HomeCarers.com, to find you someone, that's more than what you'd budgeted for?
Nope.
A Revolution in House Sitting Services
I'm not popular for this opinion. I'm also not making a lot of friends with it.
But the truth still remains.
A house sitter costs nothing, if they stay in your home overnight.
If the housesitter doesn't stay overnight in your home, and need to water plants, check security, get the mail, mow the lawn, love your animal(s) – then it'll depend on where you live in the world and what exactly you need done.
Still, if you do your homework and show a willingness to spend either time or money finding someone amazing, you'll easily find a house sitter for free. How do I know this?
How I Started House Sitting For Free
While traveling through Western Europe in late 2014 and early 2015, I spent more than I could afford on accommodations. I was broke but my flight home didn't leave for a few months. So, what to do?
I touched base with a few folks in the hostel I stayed at. Some mentioned WWOOFing or WorkAway, but both required labor or a work visa.And it wasn't like I was anywhere near my 20s. I'd run an online business for a good fifteen years at this point.
Fast forward a few days, and someone casually mentioned they'd been house sitting for free, in a castle down the road.
Wait, what? A castle? For free? Was there internet?
Yes, yes, and yes, they replied.
Within an hour I signed up with a house sitting website, and less than a day later I procured my first gig.
Since then, I've pet and house sat approximately 75 times in Europe, Central America and North America. I've yet to get paid in cash, although I feel every homeowner has "paid" me well for my services.
Why Didn't You Get Paid?
I did. It just wasn't a direct financial transaction where money changed hands.
Basically, I took care of whatever the home or pet owner(s) needed while they were away in exchange for a place to stay.
(Note: if you're looking for a housesitter, I housesit for free, and am most often in the Vancouver, Canada area. Please contact me and we can discuss my schedule and your needs. Or, take a peek at my reviews on TrustedHousesitters. If you decide you want to use the service, please use my discount code RAF44968 to get 25% off your membership).
What Kinds of Things Do House Sitters Do?
Homeowers have asked me to:
take care of AirBnB (and other vacation) rentals;
home and garden maintenance such as painting, pool cleaning, carpet cleaning, removing strong smells, taking out garbage and recycling, composting, and lawn mowing;
basic and extensive cleaning of their home, farm, business and/or AirBnB;
animal care such as feeding, grooming, giving injections, creating special meals according to dietary requirements, and taking animals to the vet as needed;
accepting mail and possibly opening, scanning and emailing a copy to the homeowner;
meeting with neighbors, neighborhood associations and/or landlords on an as-needed basis;
being present for deliveries and/or insurance purposes; and
managing and all emergencies if they arise, including contacting the homeowner.
Basically, it's the house sitter's job to take care of all your home and/or pet needs while you're away.
As you can see, there's a lot you can ask your house sitter to do, although each situation will differ.
How Often Are You in Contact With the Home Owners?
It depends on the home or pet owner. Some folks want daily contact with pictures, others are fine with little to no contact at all.
Many of the people I house sat for, I never met face-to-face. They left their keys somewhere private, and I let myself in. Or, a neighbor let me in.
On the opposite side of the spectrum, I've made some dear friends through housesitting, and a good handful added me on Facebook
One Site Told Me To Budget For House Sitter Cost. What Gives?
I've met people who charge for their house sitting services, and a few companies will connect you with folks that run (about) the same price as a kennel for daily, in-home care.
This means the housesiter offers non-residential services. They do not stay overnight in your home, but your pets (if you have any) remain at home.  They check in with your animals and/or home on a daily or twice-a-day basis, take animals for a walk, clean and otherwise maintain a presence in your home for a daily or weekly or monthly fee.
There's definitely a subset of house sitters out there that firmly believe we should pay them for their time, that staying in a home for free isn't a fair exchange. Sometimes, I might agree with them, i.e. when there's a lot of farm work or specialized medical pet care.
Mostly, however, the house sitter cost exchange is more than fair. You have the peace of mind knowing they take everything care of 24/7. and the person tending to your home and/or pets gets a free place to stay. Win-win.
But Really, How Much Should I Pay a Housesitter?
It'll depend on where you are geographically, what your specific needs are, and how often you require a housesitter to come to your home.
Is it daily? A few times a day? Once a week? Do you need them there a certain number of days for your homeowner's insurance?
I've found that many folks offer me between $40-65 USD / day for specialized housesitting services – if the housesitter is not staying overnight in the home.
AirBnB / resorts that require a housesitter to manage the business have offered me a percentage of the rental fees plus the entire cleaning fee.
The best way to find out? Go check out HomeCarers.com (sign-up is free) and look to see in your area what folks are charging per day.
How Do I Find Someone To House Sit For Free?
You talk to me. ;)
At least, I'm happy to if our schedules and needs match up.
You can also try joining my Facebook group – I've created one just for this purpose, Need a Housesitter / Become a Petsitter Mastermind Group. You can post your requestfor free in there.
If I'm honest, there's a bit of work involved with finding a great house sitter. If you're new to having a stranger in your home, I recommend using a housesitting service to start.
That way you can vet several housesitters at once, see their experience and reviews, and use the services' insurance, veterinary hotline and legal paperwork.
Different services offer a different level of care, which will run you anywhere from $30-100 USD a year.
So, it's affordable, and reusable if you visit your in-laws for the weekend, or have a wedding to attend a few towns over.
I use and recommend TrustedHousesitters, which is on the higher end of the cost spectrum. If you use my code RAF44968 you'll get 25% off you first year.
While pricey, I find it has the largest number of sitters available with amazing features and benefits. My personal favorite is the $1M insurance coverage for housesitters should anything go wrong, and a vet line I can call in case of an emergency.
Personally, I rarely use TrustedHousesitters any more to find housesits, though. The homeowners I've worked with have told me they get hundreds of applications, many of which aren't qualified, and it gets overwhelming to choose.
So, if you're in a large metropolitan area, I recommend MindMyHouse. They're free for homeowners last I checked and have measurably fewer perks and members.
To note: most of my housesits come through word-of-mouth now, or my Facebook group.
How Do I Choose a Good

Housesitter?
There's a process to finding a good employee. While I don't have to space to go into the small details here (it's for another blog post), here's my process when I need to find a housesitter.
Create a list of my non-negotiables and requirements for a housesitter, such as a non-smoker, works from home, loves dogs more than anything, available the dates I need them with some flexibility.
Post a request for a housesitter either in my newsletter, Facebook group, and/or on TrustedHousesitters. I add ample photos of the inside and outside of the house so potential housesitters can get a feel of who I am and whether we're a good fit, and any pets or gardens that need caring for.
I wait at least three days before I review any of the applicants.
I read every single applicant's email and put them into a 'grid'. If they're obviously not appropriate, I send them my thank-you message and take them out of the running. If they're a hell-yes, I take a cue card and list all their details, including how they fit my requirements. If they're a maybe, I note their name but do little else, for now.
I contact the hell-yes people, hopefully there's at least three of them, and organize a Skype interview. *As a homeowner and housesitter, this is a non-negotiable. I must see them and their environment to know if we're a good fit.
If no one out of my top three feel suitable, I connect with my maybe's and run through the same process. I also edit my ad(s) to ensure I state whatever issues came up in the first round.
I organize more Skype interviews if need be and declare a winner! lol
I confirm the housesitter via TrustedHousesitters, and send them the welcome package.
Phew! That's a lot. Well, likely not as much as if I were to hire a kennel, but it's still time consuming.
You're Ready To Find Your First Housesitter!
After reading through this article, you've got everything you need to know about house sitter cost and how to go about finding the perfect match.
You're aware you can find a qualified, experienced and personable housesitter for free, and that it's not as hard as you thought.
You might even find one today!
It's time to sign up with TrustedHousesitters, and join my Facebook group, and post your ad for the perfect person to care for your home and pet(s).
To your success!